Your personal Hotel above the water – sounds tempting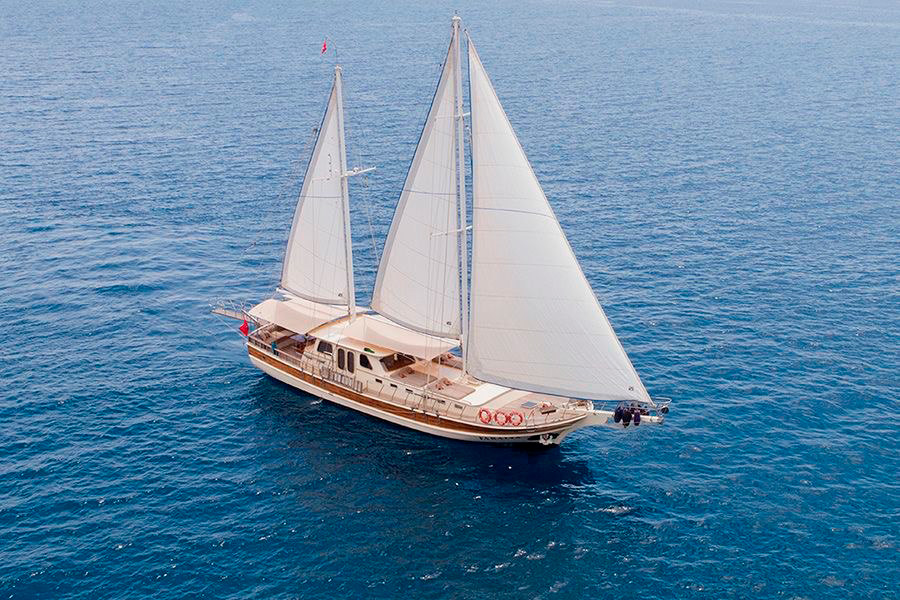 Riding on a gulet, or traditional wooden vessel, feels like you have come to the hotel…yet this hotel is at your service only! Because the hospitable crew makes YOUR wishes come true, the meal is cooked according to YOUR preferences, and even the sea you will swim  (ok, let it be a small part of the sea) in the bay chosen by YOURSELF.
You may stay on board all the time of your voyage or go ashore, may play board games or ride a jetski, partying with a DJ in the evening or practice yoga early in the morning – there is no regular program, it's up to you!
Period of the voyage usually is multiple of a week. The gulet should be booked in advance and even a little bit earlier, since there are a lot of good hotels on shore, meanwhile the number of ones on water is finite. Some guests are puzzled over the booking from the winter months, because it will be hard to find a good and proper one in July if you start searching for it only in May. Yet Impossible is nothing! 
The cost usually includes some amount of fuel and crew services. Coming to the point of diet aboard there are several options: guests may purchase the foodstuffs by themselves, while the crew help with cooking and serving the meal; guests may purchase the meal package per pax; and the last option is some kind of the "all inclusive aboard"  – Advanced Provisioning Allowance. This deposit is paid to the captain and aims to cover all extra expenses such as meals, extra fuel in case of exceeding the planned distance, harbour fees in case of guest's going ashore, etc. All expenditure should be tracked and guests are provided with a full APA report and receipts. If there are funds remaining, they will be returned to guests. 
Usually there are several regions which are good for voyages on gulet: in the Aegean coast it is Bodrum and Marmaris, in the Mediterranean coast – Fethiye and Göcek. Regarding the routes – there is a crazy big amount of them!  Yet our manager will help you to choose one with respect to your favours. 
Are you ready to come on board one of our magnificent gulets? Write to us immediately in any available messenger!