The main stroke in your fine holiday picture: the yacht crew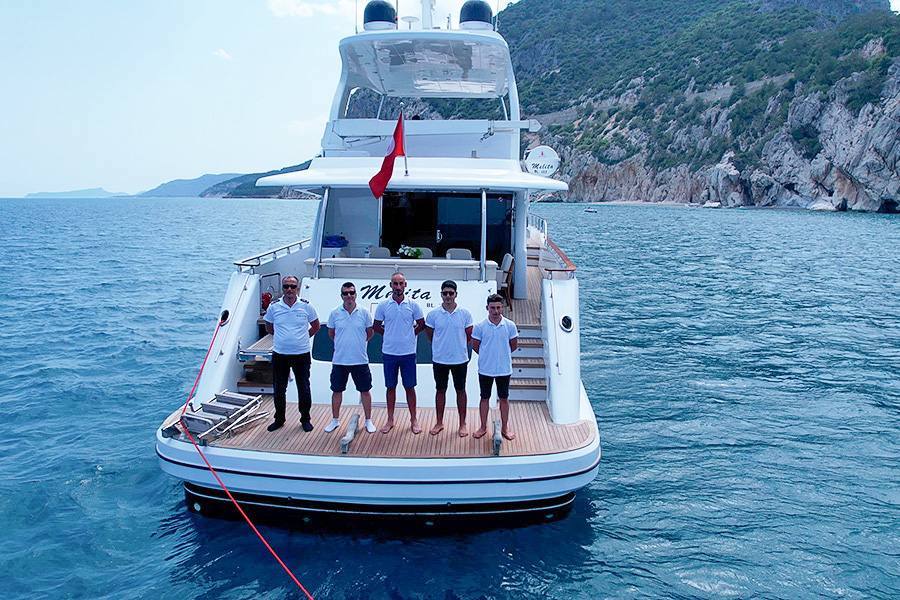 There is a notion that except a captain, other crew members have only one mission – to pour some more champagne into the glasses of the guests. Definitely, the champagne won't pour itself, but the yacht won't unmoor itself as well). These are the same people who welcome you aboard and who carry out other tasks, such as looking after the exterior and interior of the boat, securing and maintaining on board, providing high-class service and entertainment to the guests. 
Every single crew member completes several special trainings and passes the examination afterwards on how to behave in case of emergency and what the required procedures are; all of them know the rules of the first aid treatment; they are able to give instructions to the guests and help them in cases of unexpected situations in the sea. These people really KNOW how to behave in any situation and their knowledge garanties the tranquillity and safety of your rest.
Needless to say that they are responsible for providing service for guests: supplying all required things, table setting, beverages and dishes service, water sport activities, consulting about the places of swim pauses, ets. Crew on board are responsible for your comfortable pastime and solving any kind of problem, so be free to ask them all you need. 
You will easily find a common language with any member of the crew, as most of them speak english. Also our team is always on all the time to help you with anything that happens on board: we are in touch from the very moment you choose and book the yacht, during your transfer to the port and back, during your yacht tour and even afterterwards!
Thanks to the crew of the yacht, headed by the captain, you can be completely calm for the safety and well-being of your holiday! And our team is always ready to organise these emotions for you and your family!