Which time is the best for turkish holiday?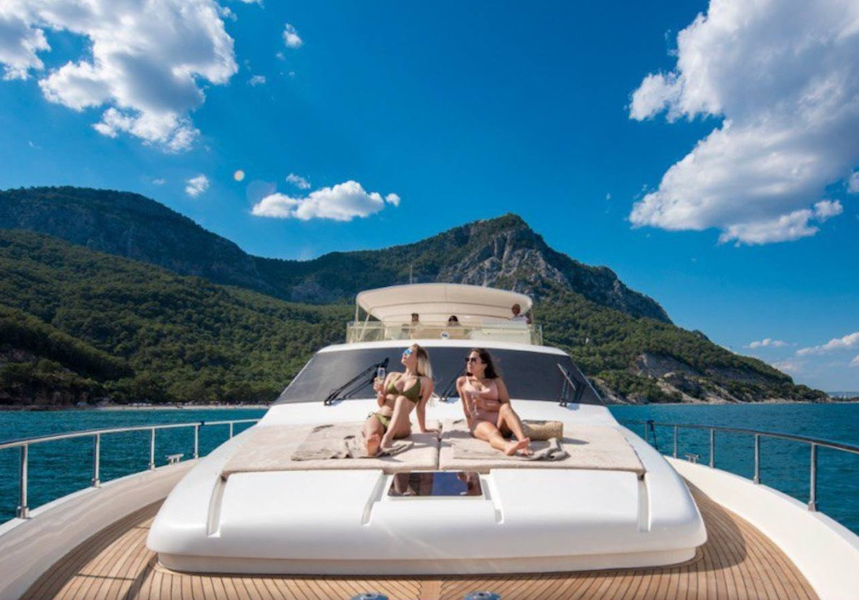 The Turkish coast is the best for those who decided to rest on the sea side: a big amount of closed bays, islands, the mild climate and a lot of variants that suit any taste. 
Months such as July and August are considered as the High Season in Türkiye . The average temperature of the Aegean coast is app. 30oC degree. At the same time the Mediterranean coast is much hotter, app. 35oC degrees. Yet the weather conditions can be borne easier if you travel by yacht since the sea breeze will comfort you during the riding. 
 The golden time in Türkiye is its shoulder season: two month before High Season (May and June) and two month afterwards (September and October). During these two periods the air temperature is about 24oC – 30oC degrees.   
The spring on the southern coast of Türkiye starts from the middle of February when the daylight increases and the sun starts shining more actively.  Thus, in March and April there are lots of warm days to spend a lovely time on a yacht board. The same can be said about November – the sea is still warm and the sun is still high as well. 
For experienced navigators, sailing will also be very exciting in the end of November and the beginning of March , so to say the Low Season. This period is highlighted with strong winds, so it is possible not only to have fun from the sailing, but also to train sport skills. 
 January and February are not so pleasant though since the weather conditions are on the fun – apr. 10oC – 15oC above zero. 
Even so, it is possible to rent a yacht in winter. Moreover it will be cheaper than in the High season. 
All in all, depending on your purposes and the vacation time we will advise you where to arrange the yacht journey the best. 
Text to us and see you in the port!