Birthday on a yacht – an original holiday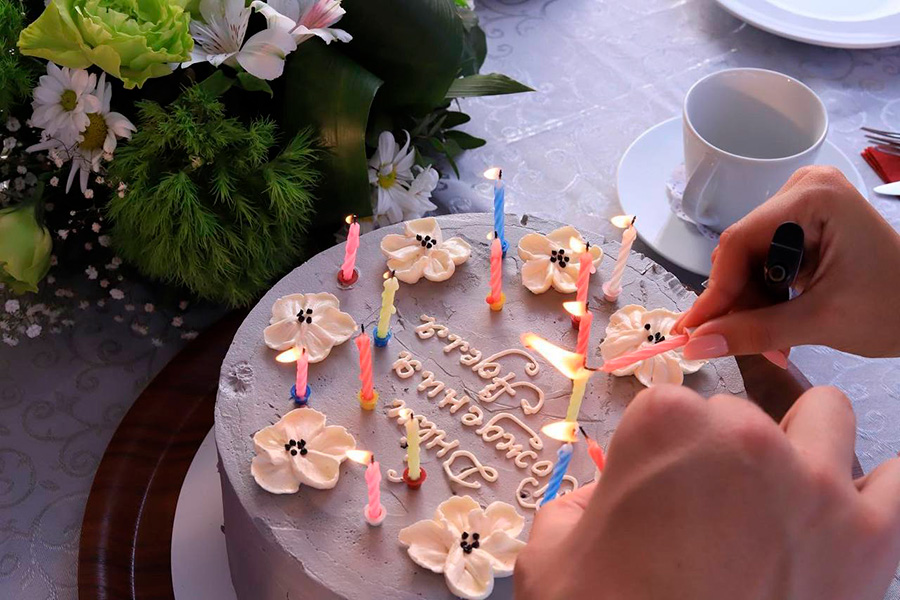 We always want to celebrate our personal "New Year" in the way of memorising it as long as possible. And the birthday party on board is not so trivial as it can seem to be for the first sight. Besides the regular program such as sunbathing-swimming-drinking champagne, for a big joyful party there can be organised water sport competition, table games tournament, and even masquerade – what do you think about parties styled like Pirates of the Caribbean or SpongeBob style?
Coming to the point of yacht decoration, there are lots of alternatives: yacht can be decorated with natural flowers and balloons of favourite colours of the hero of the occasion, or one elegant bunch of flower on the table will be enough; also there will be a good idea to make a back-up of your memory with a help of our professional photo- and video shooting team, so you may have a glass too much without any fear of loss your precious moments afterwards)
Different concepts of celebration require different types of music which we can help you with: from professional DJ to live-music with a singer, and even oriental music with belly dance!
The arrangement of a birthday party can be made by the birthday person or be a surprise from his/her friends. Anyway, it will be a cost effective arrangement: regular tours can be chosen, as well as enriched with personal wishes regarding the route, timing, menu and other options. However, do not be worried about would-be nasty surprise at the end of the party – our manager will inform you about the final price beforehand.
There is good news for a winter birthday person who most probably has already felt sorrow – the birthday party on a yacht can be arranged round the year! Definitely, water entertainments are not available in winter but being on Mediterranean coast you may feel the summer vibes on sunny day, also the comfortable saloons and tents ensure that the candles on the cake will be blown out by a birthday person rather than wind.
Certainly the birthday party aboard the yacht in any season means incredible emotions and unforgettable memories, and our professional team will guard them all the time!