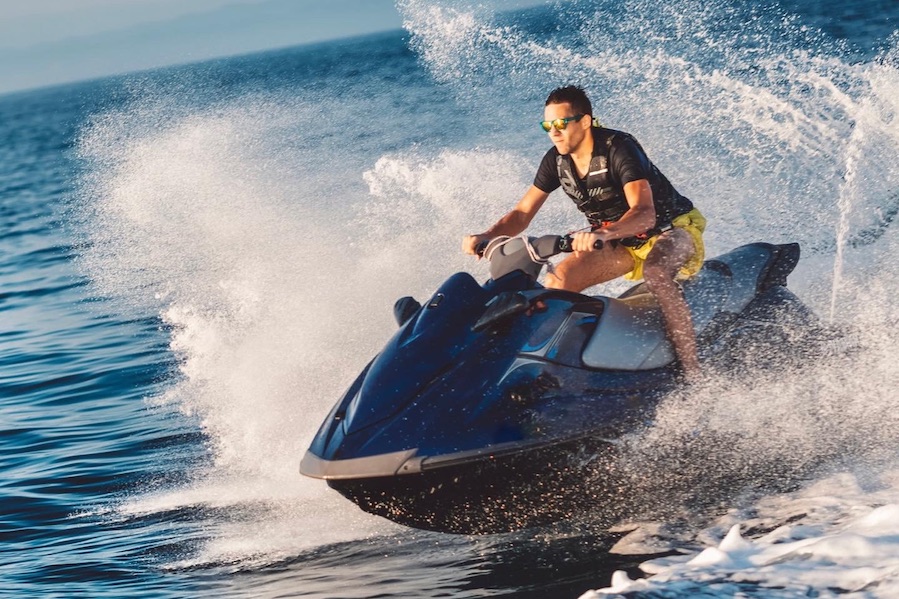 Guess what's the favourite entertainment on a yacht?
Undoubtedly, it is water toys such as Jet Ski, Seabob, SiFly, different types of boards, Water Ski, etc. 
The most popular among them are Jet Ski, Seabob and SUP-Board. You can hire them for a short time or for the time of your trip. Yet, if you are certain about having a ride, we recommend you to let the manager know about it in advance by booking the yacht, or at least the day before the trip. So that chosen watersports will arrive at your boat before your journey starts or will wait for you at one of the stops.  
The price for water sports differs depending on the time it will be used for, on its brand, etc. However, we can tell you an approximate prices for the popular ones for using them during the tour time:
SUP-Board 50-60 euro
Seabob 300-400 euro
Jet Ski 500-600 euro
And which one have you already tried  – share your opinions with us!