A distinct incomparable type of the rest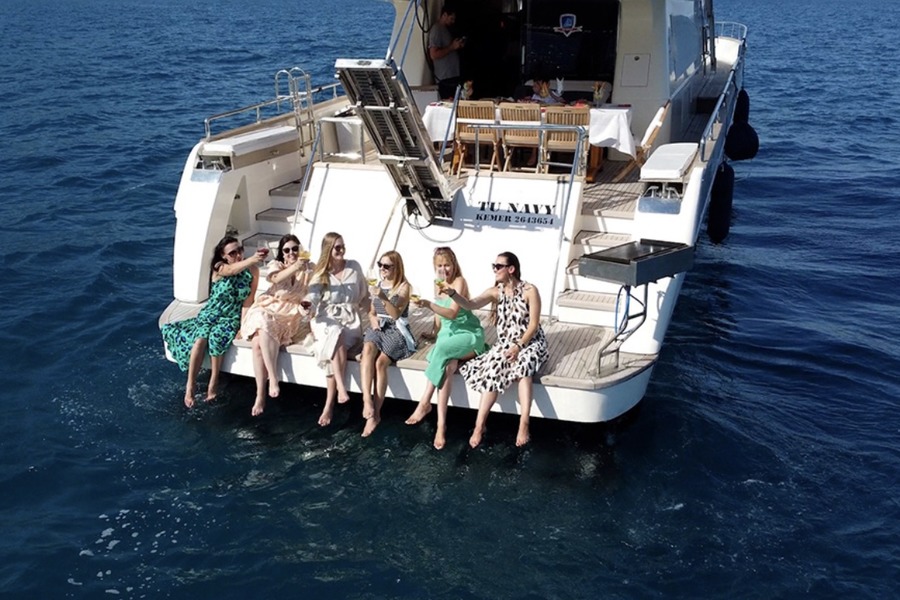 Sea tour on a yacht board is a distinct incomparable type of the rest! For somebody it seems like a regular yacht tour gives more amusement than spending time in an expensive hotel. The reason is simple: everybody finds in the voyage something that lacks in a normal life
🔹 somebody needs exclusiveness : you cannot rent the whole hotel just for your party… but it is easy to do with a yacht! And the whole yacht, like her crew company will be at your service: all will be done to make your leisure comfortable and unforgettable. 
🔹 somebody needs solitude: you won't find any place where you could intermingle with nature like on board among the sea. Water as a source of all natural living fills you with energy and renews your spiritual resources.
🔹 somebody needs silence: nowadays the opportunity of escaping the city rush is a great luxury. It is silence that can bring you the solutions of seemingly unmanageable issues. Being in silence people reconsider the stuff they have been doing during their lifetime, create new aspirations which they will achieve step-by-step as smoothly as a yacht slides on the water surface.
🔹 Somebody needs adrenalin: sailing regates, high-speed yachts, sport speed-boats.. They all are like legal drugs without which somebody's life does not make sense at all. Going out to the sea and reminding yourself that the human being comes and passes away from this world, unlike the sea, that welcomes and bids him farewell. 
🔹 Somebody needs being here and now with near and dear ones: bring together all who are loved and loving ones, who are appreciated and appreciating onesl… Probably that very time Faust could say: "Stop, moment, you are wonderful!".
The sea tour is the unique sort of bliss, where everybody can bring whatever he/she wants without changing the meaning. So which one is your favourite?