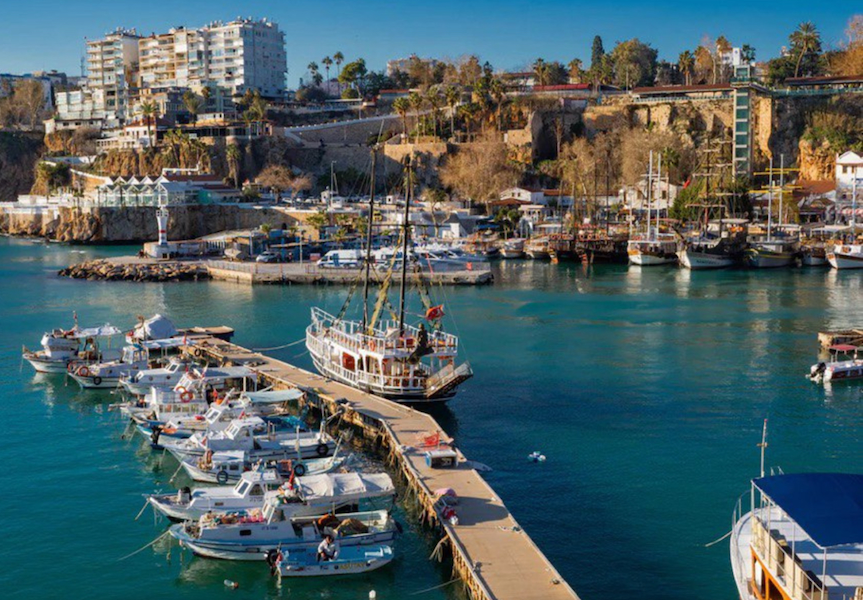 It's time to learn the yacht classification 
There big variety yachts, but in general they can be divided into 4 types:
 Motor yachts. Usually they are 14 – 25 m long, 2 – 3 cabins and accommodate till 12 people. Of course, there are  yachts with bigger capacity –  up to 30 pax.
This type is popular in regions such as Antalya, Kemer and Alanya and fits for standard program of short-term journeys. ⠀
Sailing yachts. Their size and passenger capacity is almost the same with motor yachts, however they have sails and that means that the most part of the route they can make without using motor and fuel, making this type of yacht nature-friendly and not so expensive. 
This type of yacht fits for long-term journeys (for a week or several days), also they are available for charter without skipper, if you have licence and experience in driving such kinds of boats. 
Usually you may rent them in regions such as Fethiye, Göcek, Marmaris, Bodrum. 
Gulet is a motor sailing yacht, but much more larger and spacious. Its length can reach up to 40 m! The number of cabins may be up to 16 with accommodation possibility till 32 people.
Gulets are used for weekly tours and rented with a crew and captain in charge.
The starting point for gulets is Fethiye, Göcek, Marmaris, Bodrum, also Kekova and Kaş.
Catamaran is a double hulled motor sailing or motor yacht, which is wider than normal yacht and also its construction provides better overall balance and stability – so long seasickness! 
Usually there are 2-3 cabins on board and fits for daily tours as well as for a charter. 
The tours on catamaran board usually have its start in Fethiye, Göcek, Marmaris, Bodrum.