The main terms using which you will get appreciation from the captain and crew of the yacht or any vessel.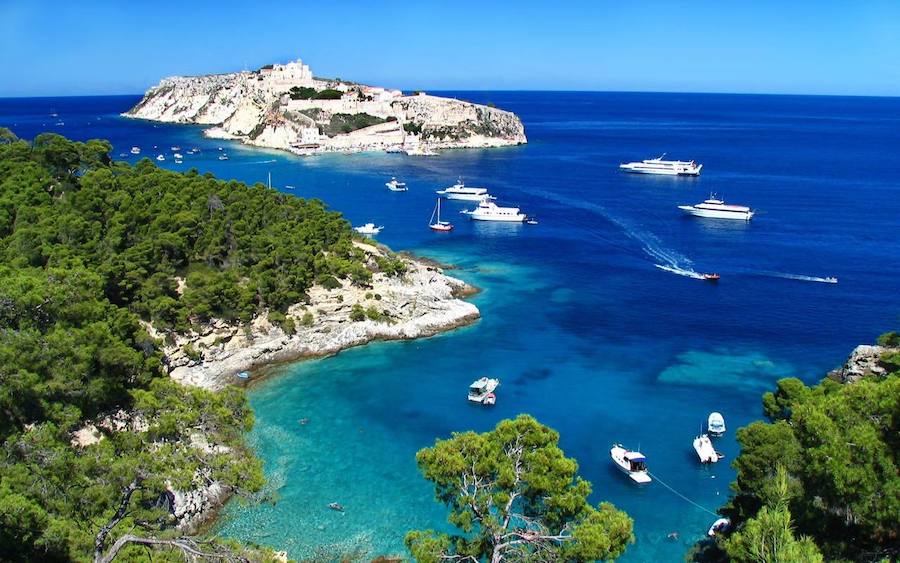 Bow – the front part of a ship.
Stern – is the back or aft-most part of a boat. There you can find a flag of the country the yacht belongs to.
Forepeak – is the extreme forward lower compartment usually used for storage on a boat. An anchor windlass is also placed there. 
Ahterpeak  – extreme stern compartment of the vessel – also used for storage and other for technical stuff.
Cockpit – in modern boats they may refer to an enclosed area on board the yacht between two decks. 
So to say, it is a place on board where guests can spend their leisure. Usually they are a mix of two types: the open one is located on the front, there you can sunbathe on the special cushions, on the aft there is also an open space with a tent above to protect you from sun beams, and with a dining area. The middle part of the cockpit is fully or partially enclosed with a glass depending on the yacht model and brand. Inside you can find the sitting area with TV, PlayStation, and even a cocktail bar. There guests can rest from the summer heat under the air condition in a gorgeous interior without any feeling that you are still in the middle of the sea. Such a cockpit is usually named as a saloon.
Galley  – the most "delicious" place on board – the kitchen, where the cook is a main person;
Lavatory, but in a seafarer jargon "head". Most probably you will not hear this jargon on board the yacht. Yet it is interesting to know where this name comes from: ages ago the lavatory was in the head of the boat because it is the only place where wind always blows in order to get rid of an odour. Nowadays there are no smell problems with modern lavatories, but the name remains 🙂
Skipper — the captain of a ship or boat.
Dinghy –  a small inflatable rubber boat. Also it will be useful if there is no place for mooring the yacht on a pier, so guests can be brought to the yacht directly from the shore with a boat. 
Cruising speed – the speed at which a ship travels most efficiently and economically. It is the best speed for the yacht tours, because guests can feel comfortable on board and it will be more possible to enjoy the journey sitting on the flybridge with a glass of wine or sunbathing on the front deck. 
Knot is a unit of speed equal to one nautical mile per hour, exactly 1.852 km/h (approximately 1.151 mph or 0.514 m/s). The average cruising speed of a yacht is 10-15 knots. 
Now you are ready – welcome on board!