Göcek: metamorphosis of tiny village into sailing capital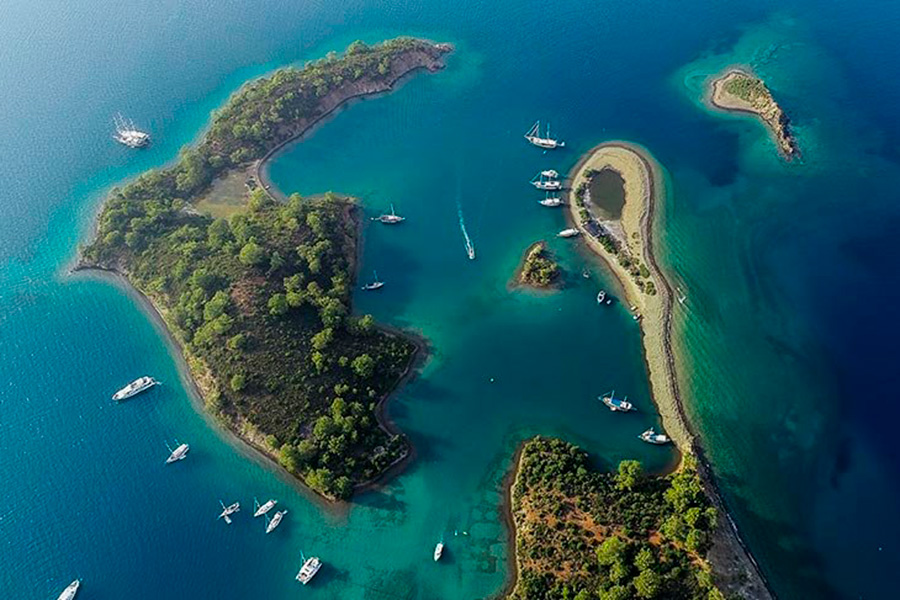 If you have said 50 years ago to any fisherman from a small village named Göcek that he will live in the sailing centre very soon, he would laugh out loud saying "Good joke!".
It is hardly possible to imagine, that only in half a century this small fishing town has turned into the capital of sailing yachts and catamarans on the Aegean coast with 6 (!) marin within. It is recommended to start the voyage from Göcek from 2 days by motor yacht or chart the sailing from 1 week. "Why not a one-day-tour?" you may ask. The answer is simple: one day is an extremely short period for such an amount of beautiful places surrounding Göcek.
Departing from Göcek bay you encounter marvellous and picturesque islands, each of them has their own small and intimate bays. There are lots of silent and comfortable beaches as well as lively and full of entertainment. Such tours usually require the purchasing of foodstuffs by the travellers themselves.The motor yacht crew members help with serving and cooking, meanwhile on the sailing you may do it by yourself or arrange the chef and other staf from the charter company.
There is also the third alternative: in each bay there are various restaurants for any taste that will suit every pocket, so you can have your meal with a magic view on an amazing aegean nature. Maybe you still have some doubts whether you should go to Göcek or not. Yet you must know that our team is already thinking about new magnificent routes for you and preparing comfortable yachts!